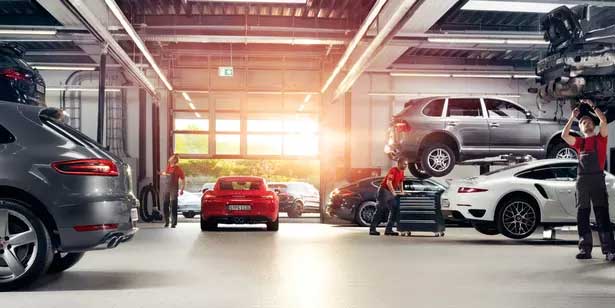 Driving your luxury Porsche is the highlight of your day. We understand the feeling. That's why the technicians at Porsche Cherry Hill want to make sure every ride is comfortable and enjoyable. It might be time to get a wheel alignment and you don't want to neglect this valuable service. Let's learn more about what a wheel alignment is and when you should get one.
What is Wheel Alignment?
Having a properly aligned car is vital, not just so the drive is better but also to allow your tires to wear correctly. When the car isn't aligned, it starts to pull in one direction. This creates a safety hazard on the road. In addition, it causes the tires to wear in an odd pattern. That means you have to replace them more often, which leads to spending more than you need to.
How Often Do You Need Wheel Alignment?
Generally speaking, you would get the car aligned anytime you receive new tires. While your tires should be rotated frequently, you might not need an alignment except every two to three years, depending on your driving habits. One of our qualified technicians can help you determine the appropriate schedule for your vehicle at your next service appointment.
Of course, if you notice the tires are wearing oddly or the ride isn't as smooth, you want to have it looked at right away. Taking precautionary measures ensures your on-road safety and keeps you from spending more in the future.
Let Us Help You
From oil changes to wheel alignment, we are here to serve you. Schedule your service appointment today and we will help you keep your Porsche in pristine condition. While you are here, make sure you take a glance at the new Porsche 911 for sale in Philadelphia. This model is sure to blow your mind.