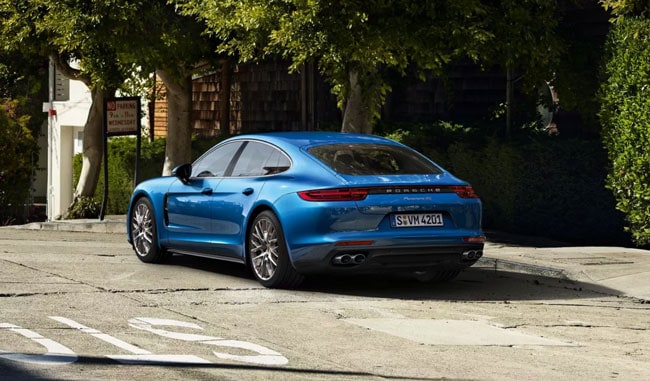 It was only a decade ago that Porsche released the Panamera, a four-door luxury sports car that captivated the world. Now, the 2020 lineup has been released to Porsche dealers in NJ. It's time to look at what the newest lineup includes, but you might be surprised. At Porsche Cherry Hill, we have the Panamera details you want, including details on the model that pumps out 677 horsepower.
Porsche Panamera Models to Choose From
This year, there is an astounding amount of Panamera models to choose from. The Panamera 4 models include a 330-horsepower engine, while the 4S Panameras pump out 440 horsepower instead. From there, you can choose from two Panamera GTS models (GTS or GTS Sport Turismo). Both of these include a twin-turbo V8 engine that pushes out 453 horsepower.
In the Turbo lineup, we see an engine that outputs 550 horsepower, while the Panamera 4 E-Hybrid models can produce 457 horsepower. However, what everyone is most excited about is the Panamera Turbo S E-Hybrid Executive, with a total output of 677 horsepower. When you get behind the wheel of this luxury car, you are going to feel the difference. Now, the only question left to figure out is what model are you going to choose?
Pick Up Your New Porsche Panamera
You've worked hard and gotten to a place where it's time to reward yourself. Don't you think you deserve to drive one of these exceptional Panamera models? We do! That's why we've created some special deals to help you get behind the wheel today. Visit our Porsche dealership to test drive the Panamera. Like many others before you, we are sure you will fall in love with this model at first sight. Just imagine the places you can go with this stylish luxury model. The sky is the limit.