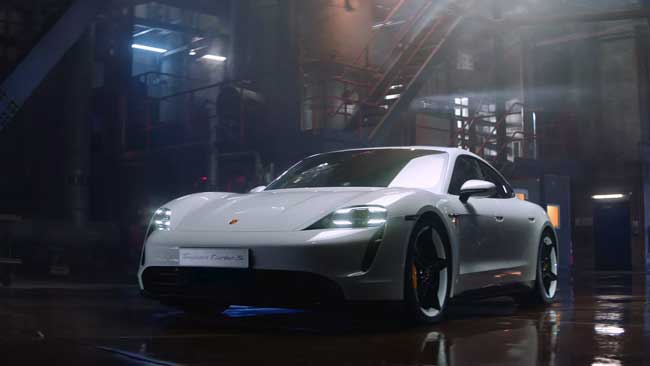 Are you ready to get your hands on the Porsche Taycan? This Porsche electric crossover is ready to take the world by surprise. At Porsche Cherry Hill, we want to take a closer look at the charging capacity of the new Taycan.
Exceptional Performance
When Porsche first talked about the Taycan, critics immediately started debating whether it would compete with Tesla or not. At first, the Taycan was going to feature a 350 kW capacity, which would absolutely compete with the Tesla brand. To start, Porsche decided to launch the 250 kW model first, with the larger-capacity model coming in 2021.
While this might disappoint some enthusiasts that were waiting for the 350kW model, we are grateful that the luxury automaker didn't make us wait another year for the Taycan model. We would rather drive the lower-capacity model now and upgrade later than have nothing at all.
We are thrilled to have the Porsche Taycan for discerning drivers in Philadelphia. The rear-wheel drive Turbo model is able to charge completely in just 14 minutes. There's nothing to complain about there, and ideal for busy owners. Porsche also announced that it will be able to maintain the high-power output for long time periods, so you will never struggle to maintain a smooth and fast ride. Furthermore, the Taycan features the utmost luxury and style, so you are comfortable during any ride.
Drive a New Taycan
If you are ready to get behind the wheel of Porsche's first electric crossover, you don't have to wait any longer, contact us today. You can be one of the first in the region to drive this sleek vehicle. Then, when the higher-capacity model is released in 2021, you can seamlessly upgrade for an even better experience.