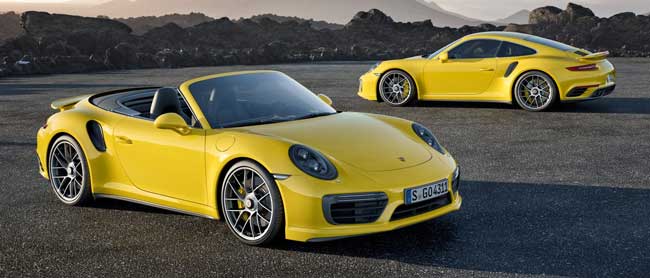 It's time to take a peek at the 8th generation Porsche 911. It shouldn't surprise you to learn that this lineup is the most powerful ever and has a lot to offer discerning owners. With this iconic sports car, you can expect a heart-stopping performance and sleek style. This 2020 Porsche 911 for sale in Cherry Hill, NJ, is sure to impress. Let's look at the latest details from Porsche Cherry Hill.
2020 Porsche 911 Features
The 2020 911 has lots of comforts that make the drive more enjoyable than ever. There is a 10.9-inch touchscreen monitor that is a perfect hub for infotainment.
As far as performance options are concerned, the twin-turbocharged flat-six engine pumps out 443 horsepower. The top speed is 191 mph, thanks to the new turbocharger layout and improved injection process.
What's most impressive is the advanced technology incorporated into this model. The Porsche Wet Mode can tell when water is on the road. It then adds stability control and the anti-lock brake system as needed. Plus, there are systems to warn the driver. As we receive more information, we will be sure to pass it along to our followers.
Drive a New Porsche Today
You don't have to wait to get behind the wheel of a sleek Porsche. When you visit our Porsche dealership, you gain access to the models that suit your needs. Whether you want a family-friendly luxury SUV or a high-powered sports car, we can help you. Our expert staff is prepared to find the model with the features and style you want. Talk to our team about what you need and we will make it happen. Plus, we have some exceptional Porsche leases and financing deals that make your experience better than ever. We can keep your payments low, while getting you on the road today.