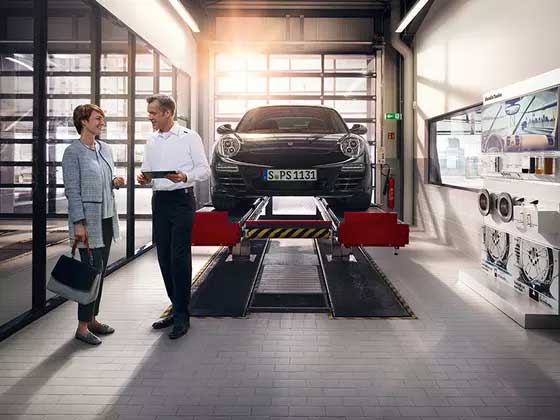 Do you know that your Porsche vehicle likely has two air filters that should be regularly changed? At Porsche Cherry Hill, we handle the replacement of both the engine and cabin air filters. Still, you might not grasp the importance of these components. At Porsche Cherry Hill, we want to make sure you understand the value of clean filters.
Breathing Clean Air
Your Porsche deserves the best and you want it to breathe easy. With a clean air filter, your engine can receive the clean air it needs for maximum performance. Your owner's manual tells you how often to replace this filter. If you neglect this recommended appointment, you allow your engine to suck in dirty, contaminated air. Overall, it reduces performance and causes wear to the engine that's not needed.
A cabin air filter keeps the air quality in the Porsche at optimal levels. You want to breathe in clean air as well, which is why this valuable part reduces allergens and contaminants for you and your occupants. Breathe easier by scheduling replacement today.
Porsche Air Filter Replacement
Our factory-trained technicians are prepared to keep your engine and lungs breathing at optimal levels. We want to ensure your motor gets the best air possible to optimize the performance output and keep the vehicle running longer. We understand what it takes to make your car or SUV happy. Schedule your appointment with us today.
While we take out the old filter and replace it with a new one, you can have peace of mind knowing that we only use OEM parts. If you take your Porsche to another service center, you won't receive the same level of quality that we provide. Plus, while you are here, you can check out the latest Porsche lineup to see what's new.