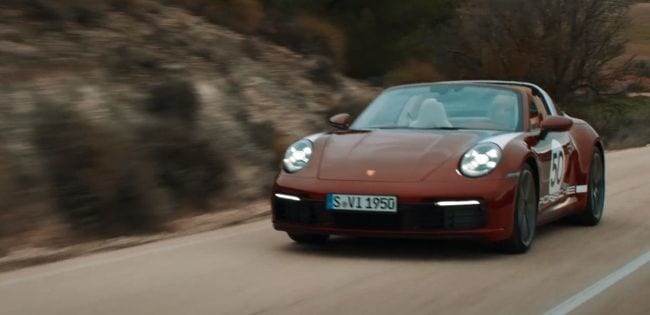 Few cars are as iconic as the Porsche 911 Coupe, which is why enthusiasts always want to know about the latest options. Since we received news on the 2021 Porsche 911 Coupe, we wanted to provide that to our customers immediately. At Porsche Cherry Hill, we will look at the specs of the new 911 Coupe.
What's New for 2021?
There are only a small amount of changes to the new 911. What we love the most is the new Python Green exterior paint color. There is also a new 930 Leather package that adds more oomph to the interior while using lightweight insulated glass that reduces noise and weight. The new 911 models also offer a programmable GPS to the front-axle lift system, so the car can raise the nose when driving over certain locations.
Top Features of the 2021 Porsche 911 Coupe
Obviously, the 911 is known for its power, and the new models are designed to impress. In the rear of the 911 Carrera, you will find a 379-horsepower 3.0-liter flat-six, but the S model ups the ante to 443 horsepower instead. Of course, all models come with the reliable eight-speed automatic transmission, but you can opt for the seven-speed manual if you purchase an S model. You can also equip the car with all-wheel-drive.
Inside the cabin, you will find plenty of comfort and amenities. In fact, every 911 comes with a 10.9-inch touchscreen, a Wi-Fi hot spot, Apple CarPlay and a premium 12-speaker Bose sound system.
Enjoy Your New Porsche
It's time to experience what a new Porsche has to offer. Check out our selection online and schedule your test drive in Philadelphia today. We have the best 911 Coupe lease deals that will save you even more money and help you get on the road in style.