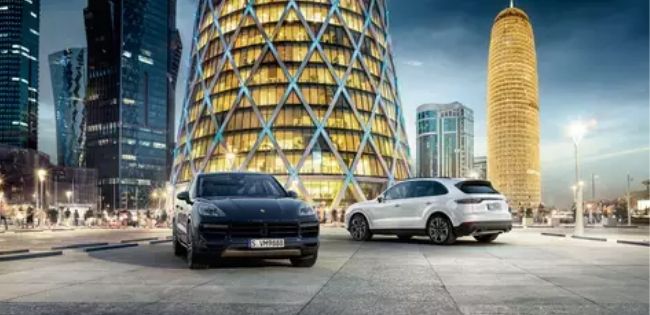 The Porsche Cayenne SUV continues to be a top-seller in Philadelphia. With all of the excitement happening at Porsche Cherry Hill, it's time to take a look at what's coming with the 2021 Cayenne SUV models.
What's New with the 2021 Porsche Cayenne SUV?
With the 2021 Cayenne lineup, we expect to see the return of the GTS. This SUV will come equipped with a 460-horsepower twin-turbocharged V8 engine and plenty of standard features. In fact, it has a lowered suspension compared to previous models. There are other options to choose from as well. Consider the Cayenne S, which previously came with a 434-horsepower twin-turbocharged 2.9-liter V6 engine. If you prefer, consider looking at the plug-in E-Hybrid Cayenne that combines a turbo 3.0-liter V6 and electric motor.
Additionally, the new Cayenne SUV comes with plenty of standard equipment. Enjoy the 12.3-inch touchscreen that is strategically mounted in the center of the dashboard. You will also receive the Porsche Connect Plus system, which comes with Apple CarPlay and a Wi-Fi hotspot. If you prefer to consider some upgrades, you could add a premium 14-speaker Bose stereo system and a rear-seat entertainment system.
To stay safe on the road, make sure you upgrade your Cayenne SUV with all of the latest safety equipment. You can opt for adaptive cruise control, blind-spot monitoring, rear cross-traffic alert, lane-departure warning and lane-keeping assist.
New or Used Cayenne in Philadelphia
Thankfully, you have a lot of options when the time comes to purchase a Cayenne SUV. At Porsche Cherry Hill, we have a full inventory of new and used Cayenne models to pick from. It's time to find the luxury SUV that fits your family's needs. Browse our online inventory and talk to our finance specialists about the model that suits you best.