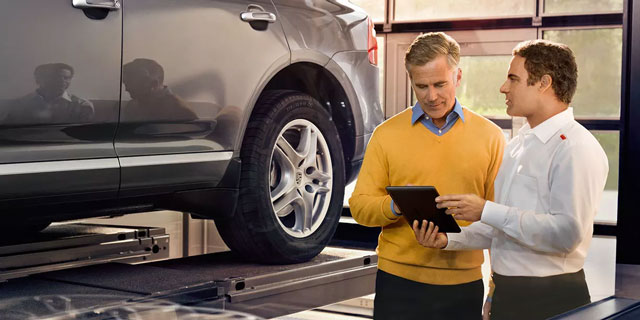 Driving a Porsche allows you to experience what it is like to be behind the wheel of a reliable, luxury vehicle. Yet, there are still times when you must service the vehicle or maintain it. Some people ignore the suggestion to bring the Porsche to a factory-trained technician at Porsche Cherry Hill, but many benefits are being overlooked.
Work Guaranteed
The biggest benefit when you use a factory-trained and certified professional is the guarantee you get on the work. When you take your Porsche to the local garage, you have no guarantees that the work will be performed correctly. Our team is equipped to handle the unique situations your Porsche experiences, so we also have the confidence to know that it will be fixed correctly the first time.
Genuine Porsche Parts
Unlike that corner garage, Porsche Cherry Hill uses genuine parts from the factory. Because our parts come directly from Porsche, you are guaranteed of the quality. You won't have to wonder if the part will fail or cause more troubles down the road. These components fit your Porsche perfectly and are made to last.
Professionals With the Current Training
Some mechanics get their certifications and never learn another thing during their career. That's not how we operate at Porsche Cherry Hill. Our trained professionals continue to receive updated training to ensure that every new technique is understood. When you head to the typical shop, many of those technicians can't diagnose or fix a problem because they haven't kept up with the training. If you want to avoid unending visits to the shop, you want a freshly trained technician working on your vehicle.
Get Your Porsche Serviced or Maintained
Whether it is time to maintain or repair your Porsche, it's time to trust it to the professionals. At Porsche Cherry Hill, we have the technicians equipped to care for your vehicle in Philadelphia.
March 23, 2020 Update:
Our service and parts departments are open Monday thru Friday from 7:30 AM thru 5:00 PM. Pick-up and delivery available. Click here to Schedule Service.