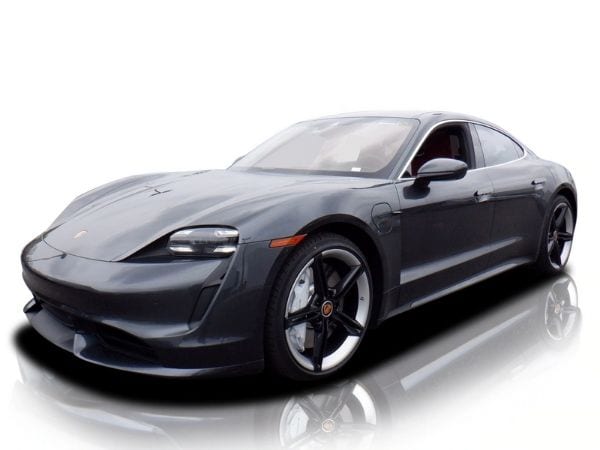 We couldn't be more excited about the arrival of the all-new 2020 Porsche Taycan in Philadelphia. This model has arrived at Porsche Cherry Hill and is ready for you to check out. Let's dive deeper into the features of this all-electric sports car.
2020 Porsche Taycan Features
We all know that the 2020 Taycan offers some of the best all-electric performance around, but did you know that it also comes equipped with some of the latest technologies as well? If you want to be informed and entertained, you won't find better than the Taycan. It comes standard with three displays, but also offers an additional two displays.
As far as the high-quality displays you can choose from, you have the 10.9-inch infotainment display, an 8.4-inch touch panel and a 16.8-inch rounded screen with additional smartphone integration. There's also an optional 10.9-inch passenger display and a 5.9-inch touch control panel for the second row.
On the 16.8-inch digital instrument cluster, there are several displays. You gain access to the power meter, navigation, speed and road signs. With the central 10.9-inch display, there is also built-in Apple Music integration. The 8.4-inch center touch panel offers controls to adjust the cabin's climate, while the 10.9-inch optional display is for the passenger to alter controls. Finally, the 5.9-inch screen is an additional control panel for the passengers in the back seat.
The Tip of the Iceberg
These displays are just the start of what the new Taycan has to offer. You can find out more when you come in for a test drive of the 2020 Porsche Taycan. At Porsche Cherry Hill, we have the all-electric sports car in our inventory. You can find the model that suits you the best and talk to our financing team to get the offer that saves you more money.