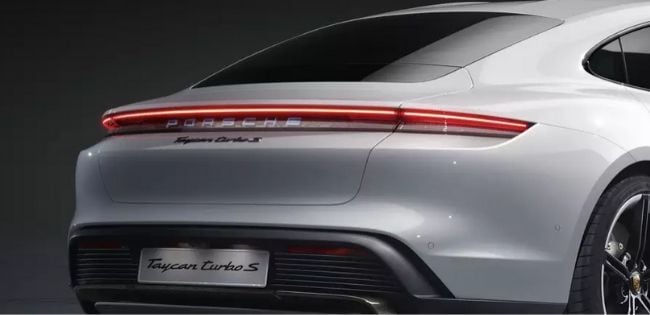 The Porsche Taycan for sale in Philadelphia has a lot to offer luxury car buyers. Just by looking at the name of this vehicle, you see what makes it special. Taycan stands for the "soul of a spirited young horse." When you look at the electric model at Porsche Cherry Hill, you see it lives up to its name, considering it is free-spirited, lively and powerful.
Winning a Design Award Porsche Electric Taycan
Automobile Magazine recently named the Porsche Taycan as the winner of the 2020 Design of the Year award. Considering this luxury sedan doesn't have a traditional engine, we couldn't be more excited about the win this vehicle just received.
You might notice that the new Taycan features a roof that looks similar to the 911. It also features a solid stance and downward slope. Automobile Magazine made sure to point out the long front overhang, black inverted L shape and headlamp fairing. It also comes with a full-width taillight bar, modern rear bumper design and other unique styling functions.
Once you step inside the cabin, you notice other simplistic features. The simple steering wheel is covered in leather and created with comfort in mind. Additionally, there are tons of standard tech features that keep you comfortable, connected and entertained. Behind the steering wheel, you have a 16.8-inch curved digital gauge cluster, a 10.9-inch touch screen, Apple CarPlay, navigation system and stereo.
Drive Your Award-Winning Porsche Today
You deserve the best, which is why you need to own an award-winning Porsche. This electric Taycan has just what you were hoping for, from style to function. You can browse our online inventory to see what's available. Then, schedule your test drive. Our team will also help you find the best deal with our available leasing and financing offers.