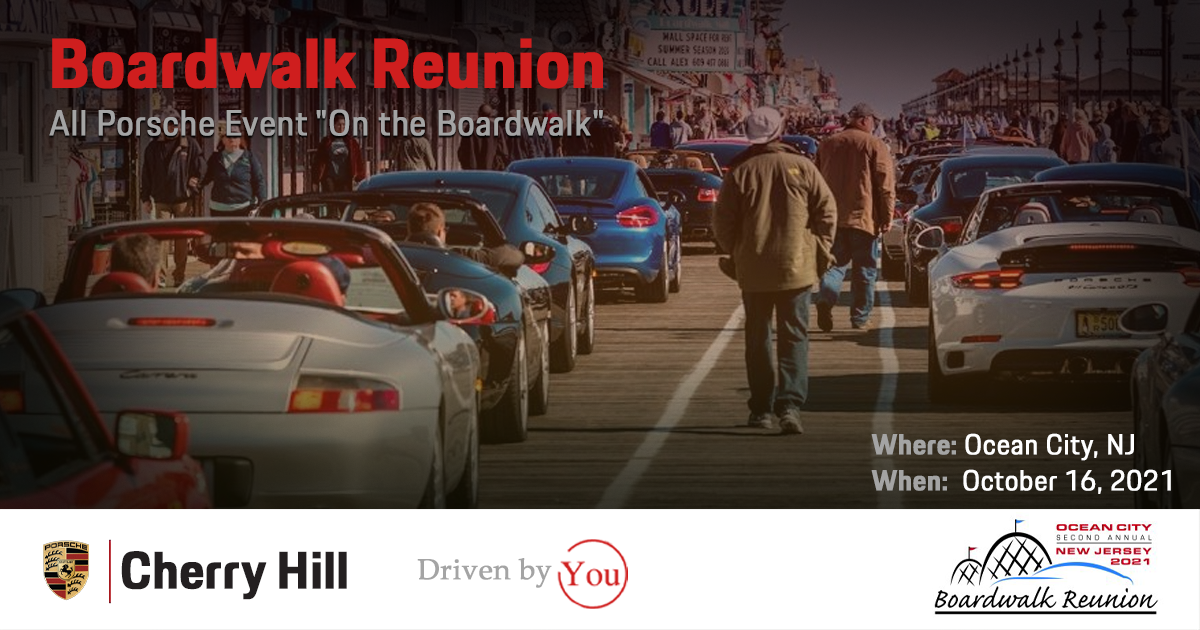 All Porsches and Porsche owners are welcome at the second annual Boardwalk Reunion at Ocean City, New Jersey on Saturday, October 16th, 2021.
Without a doubt the coolest South Jersey Porsche event ever and Porsche Cherry Hill will be right in the thick of it!
Featured Models for 2021:  In honor of the 50th Anniversary of Porsche's first win at Le Mans in 1970 (2020) and the 50th Anniversary of Porsche's Weissach Development Center (2021), the Second Annual Boardwalk Reunion is celebrating all Porsche Weissach Editions and Anniversary Editions.  Owners and cars from the following limited production model runs will lead the Boardwalk Parade of Porsches and be parked center stage in front of the Ocean City New Jersey Music Pier
Get special rates at The Flanders
Full day of events including tech seminars
Police escort opening parade
Entrant Porsches parked right on the boardwalk from 5th-14th St.
Party social Saturday night
Registration now open.

To find out more about this amazing event, visit http://boardwalkreunion.org.