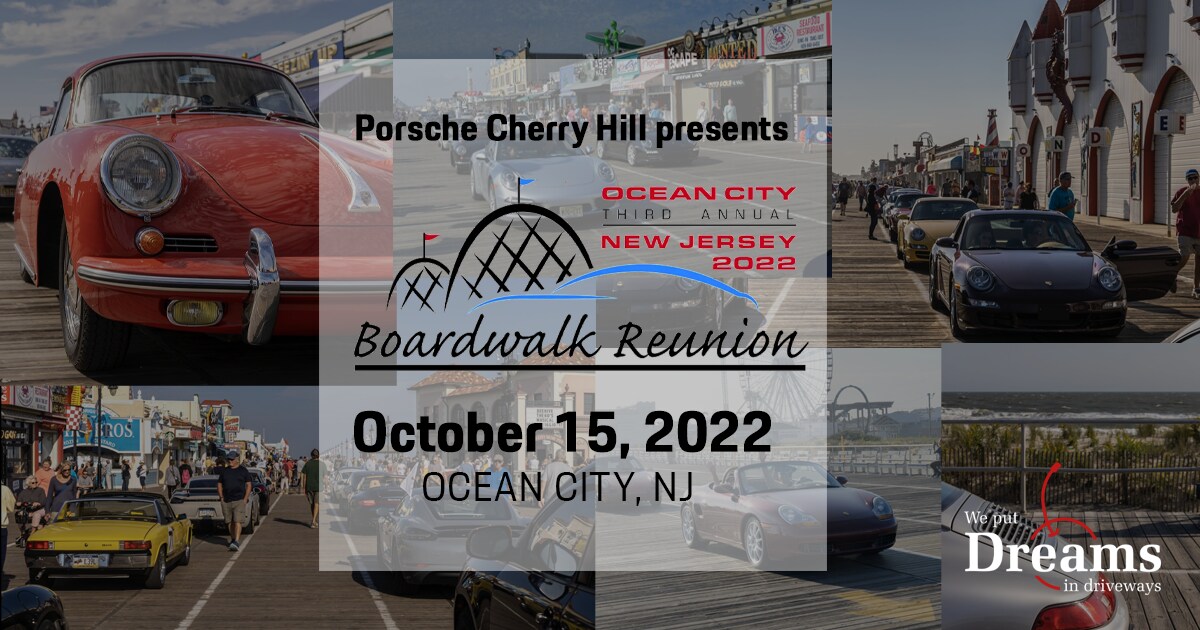 All Porsches and Porsche owners are welcome at the third annual Boardwalk Reunion at Ocean City, New Jersey on Saturday, October 15th, 2022.  
Porsche Club of America's Zones 1 & 2 are hosting this exciting event. We also welcome members of the 356 Registry! But you don't have to be a member of a Porsche club to join in the fun.  All Porsches are welcome, and we will have a special display area for our featured models. 
Saturday night plan to join in the fun for Drinks, Dinner and Dancing at the Flanders Hotel Ballrooms.
Without a doubt the coolest South Jersey Porsche event ever and Porsche Cherry Hill will be right in the thick of it!
The Featured Models for 2022:  All Speedsters, Roadsters and Convertible D's - In celebration of the 70th anniversary of the Typ 540 - the 1952 America Roadster.  This will be an incredible group of Porsches through the decades!  
Registration now open.

To find out more about this amazing event, visit http://boardwalkreunion.org.