Porsche Cayenne Trim Levels

Quintessential sports cars.
The Cayenne and Cayenne Coupe: both boast a striking appearance and impressive performance, with up to five seats. Whether you prefer embarking upon your next adventure in the Cayenne together with friends, or fall for the iconic lines of the Coupe, it is purely a matter of personal taste. But one thing also applies to our two biggest models: every Porsche is first and foremost a sports car.
Model Variants
E-Hybrid – The mix of sustainability and driving dynamics brings a smile to any sports car enthusiast. Because they can look forward to hybrid technology from the racetrack – with space for the entire family.
S – Whether on the racetrack or the road, leisure or everyday driving: at the wheel of the versatile Porsche Cayenne S, fascination and sporty driving pleasure undisputedly take the lead.
GTS – Three letters are all it takes to describe the glint in your eye and intense goosebumps – GTS. Pure and thrilling: the Cayenne GTS models bring a motorsport atmosphere to the road.
Turbo – An intense adrenaline rush and continuous moments of joy – driven by our most powerful eight-cylinder engine. Yet the best thing about the Cayenne Turbo remains its superior sports car feel.
Turbo S E-Hybrid – The Cayenne Turbo S E-Hybrid will make your pulse race. Due to the dual drive concept, the impressive performance of its hybrid technology delivers the most powerful engine output in the model range.
Turbo GT – The Cayenne Turbo GT not only effortlessly masters the excitement of challenging cornering and final sprints. It also handles longitudinal and lateral dynamics like no other vehicle in the range.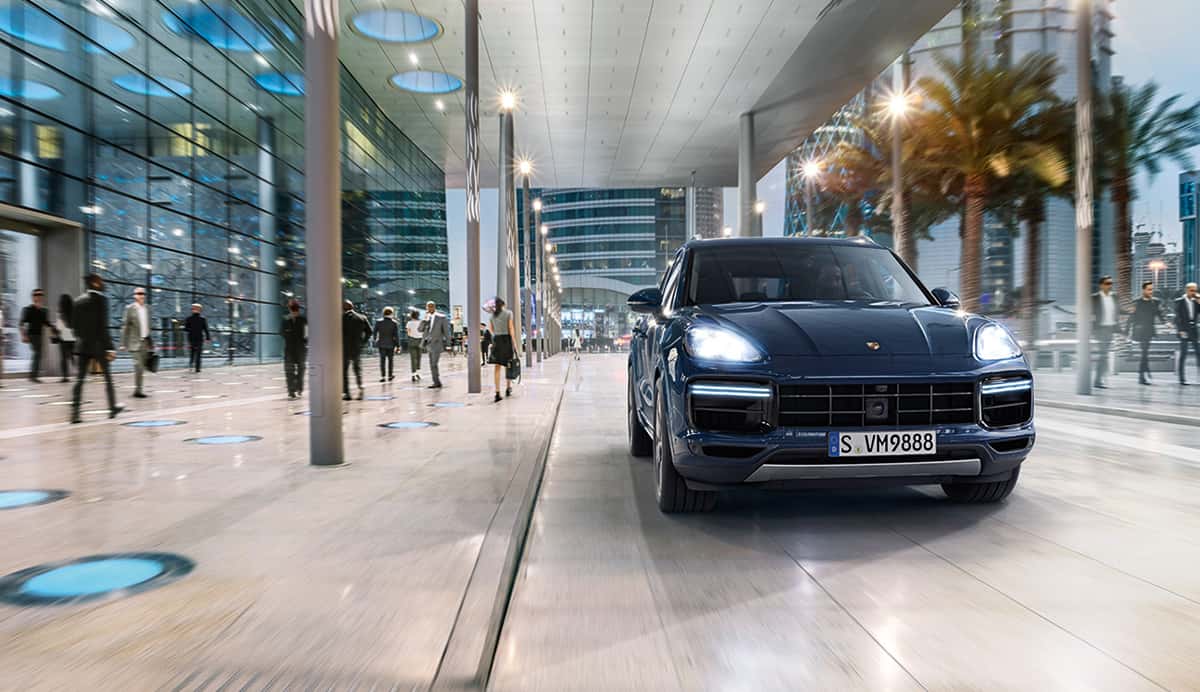 Test Drive the New Porsche Cayenne at Porsche Cherry Hill
If you are in the market for a luxury SUV that offers exceptional performance, comfort, and style, then you should consider test-driving the Porsche Cayenne at Porsche Cherry Hill. The Cayenne is one of Porsche's best-selling models, and for a good reason. It's a perfect blend of sports car performance and SUV practicality, making it an ideal vehicle for those who want both performance and versatility.