The 2024 Porsche Cayenne in Cherry Hill: A Symphony of Luxury and Performance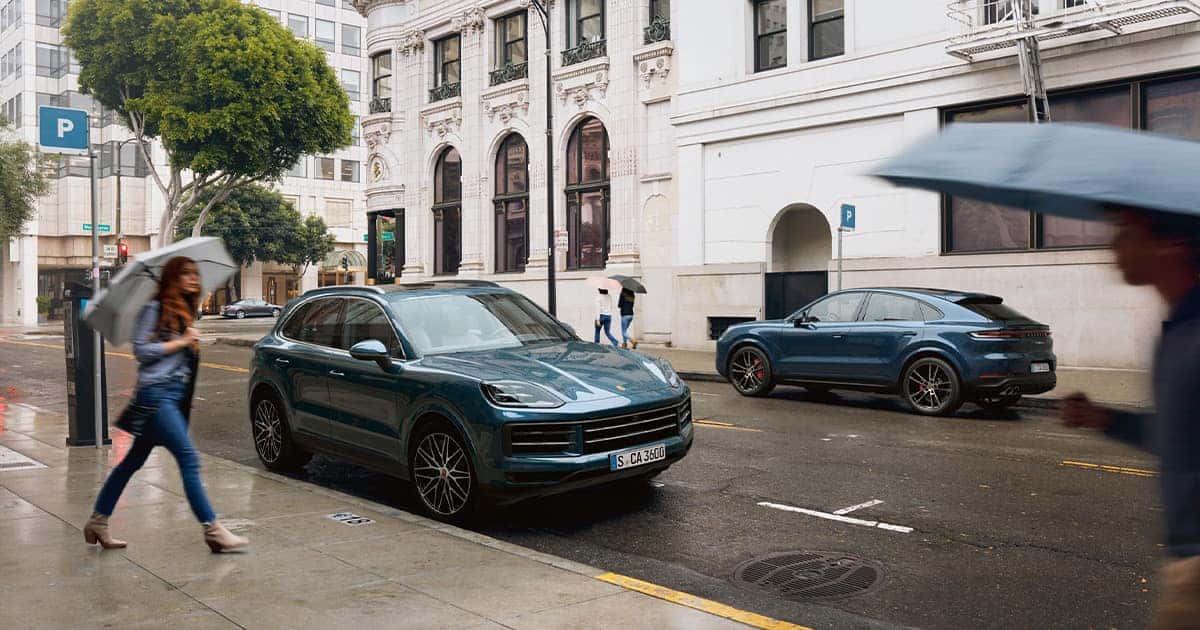 When it comes to luxury SUVs, the 2024 Porsche Cayenne in Cherry Hill stands in a league of its own. This redesigned marvel is not just a vehicle; it's an experience that beckons Porsche enthusiasts to embark on a new chapter of driving excellence. At Porsche Cherry Hill, we offer more than just luxury cars; we deliver Porsche performance at its pinnacle.
What Sets the 2024 Porsche Cayenne Apart?
The 2024 Cayenne is a mid-size luxury performance SUV that effortlessly blends functionality with opulence. Whether you're heading to an Eagles game or planning a weekend getaway to Franklin Square, this SUV is your perfect companion.
Innovative Design and Technology
The Cayenne comes with groundbreaking HD-Matrix Design LED headlights that adapt to your driving conditions, offering precise illumination as you navigate through Cherry Hill or Philadelphia.
Racing-Inspired Performance
Though not a sports car, the Cayenne offers a sports car-like experience with its new V6 engine and 911-derived steering wheels. The 3.0-liter turbocharged V6 now boasts an additional 13 horsepower, taking the total output to 348 horsepower.
Porsche Driver Experience
The Cayenne introduces a new feature: a larger digital instrument cluster with a 12.65-inch curved display, enhancing your driving experience with state-of-the-art technology.
Additional Highlights
Peak Performance
The robust Cayenne S variant delivers a staggering 468 horsepower and 442 pound-feet of torque, thanks to its 4.0-liter twin-turbocharged V8 engine.
Multimedia and Comfort
The SUV comes equipped with Apple CarPlay®/Android Auto™ and Porsche Communication Management, accessible through a full-HD 12.3-inch touchscreen. Additionally, a 10.9-inch touchscreen passenger display ensures everyone stays connected.
Spacious Interiors
Families in Cherry Hill will appreciate the generous cargo space ranging from 27 to 60 cubic feet, along with seating for five passengers.
Test Drive the 2024 Cayenne at Porsche Cherry Hill
Experience the epitome of Porsche perfection by test-driving the 2024 Cayenne at Porsche Cherry Hill. Our state-of-the-art customization center allows you to explore various paint finishes, materials, and more as you build your dream Porsche Cayenne.
If you've been waiting for the perfect moment to elevate your driving experience, the time is now. The 2024 Porsche Cayenne is in stock at Porsche Cherry Hill, ready for immediate delivery. Don't miss the opportunity to own or lease this epitome of luxury and performance. Come visit us today to take a test drive and feel the unparalleled excellence of the 2024 Cayenne. Your dream car is not just a vision; it's a reality waiting for you at Porsche Cherry Hill. See you soon!