Unlocking the Power: Exploring Different EV Charging Options for Porsche Cherry Hill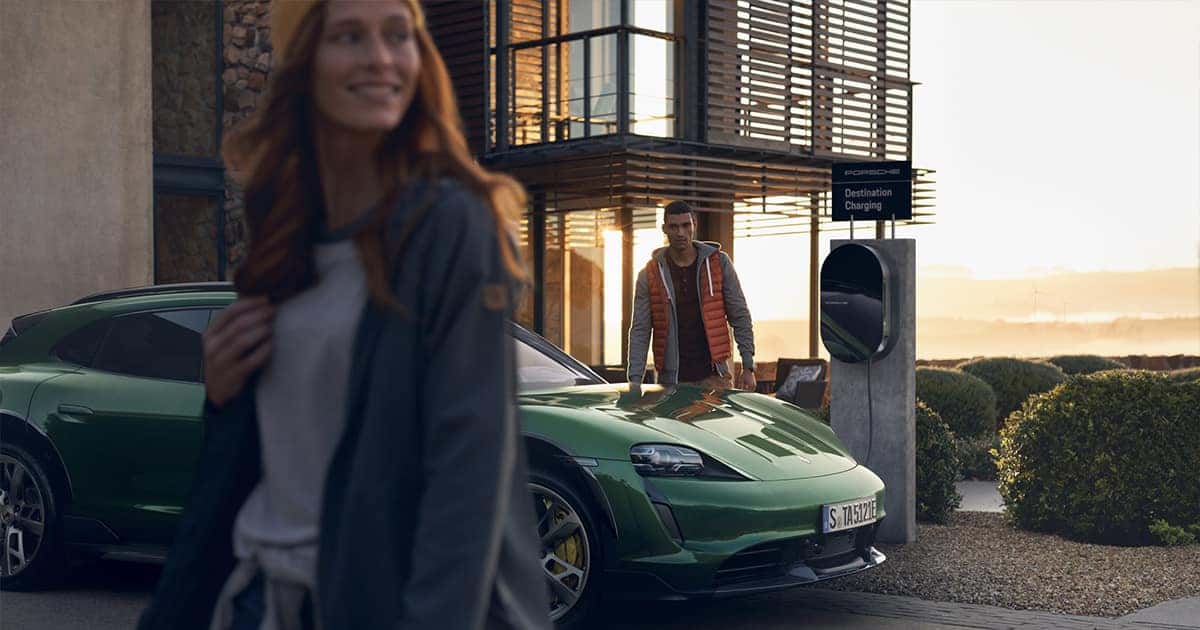 Electric vehicles (EVs) have taken the automotive world by storm, offering eco-friendly and efficient alternatives to traditional gasoline-powered cars. In this article, we'll explore the various types of EV charging options available, ensuring that our valued customers have access to the most convenient and efficient charging solutions for their Porsche Taycan and other electric vehicles.
Level 1 Charging: Home Convenience
Level 1 charging is the simplest and most accessible method for charging your EV. It involves plugging your vehicle into a standard household outlet using the charging cord provided with your car. While convenient, Level 1 charging is relatively slow, delivering approximately 3 to 5 miles of range per hour of charging. It is ideal for overnight charging, ensuring that your Taycan is fully charged and ready to hit the road each morning.
Level 2 Charging: Faster and Efficient
For a more efficient charging experience, Level 2 charging is the way to go. This type of charging requires the installation of a Level 2 charging station at your home or workplace. Level 2 chargers use a higher-powered 240-volt electrical system, delivering up to 25 miles of range per hour of charging. This means significantly reduced charging times compared to Level 1, making it an excellent option for daily charging needs.
Public Charging Stations: Charging on the Go
When venturing beyond your home or workplace, public charging stations become a valuable resource for EV owners. Public charging stations are strategically located in various places, such as shopping centers, parking garages, and along major highways, making it convenient to charge your Taycan while you go about your day. These stations typically offer Level 2 charging, ensuring a speedy and reliable charging experience while you're on the go.
DC Fast Charging: Rapid Recharge
When time is of the essence, DC fast charging is the ultimate solution for rapid recharging. DC fast chargers use direct current to quickly replenish your Taycan's battery, offering up to 200 miles of range in as little as 20-30 minutes. These high-powered chargers are usually found along major highways and provide a perfect option for long-distance travel or when you need a quick top-up during a busy day.
Charging at Porsche Cherry Hill
At Porsche Cherry Hill, we understand the importance of offering diverse charging solutions to our valued customers. Our commitment to enhancing your EV ownership experience extends to providing access to a range of charging options, ensuring that your Taycan is always ready to deliver peak performance. Whether you prefer the convenience of home charging, the flexibility of public charging stations, or the rapid recharge capabilities of DC fast chargers, Porsche Cherry Hill is here to support your journey towards emission-free driving.
Ready to Experience the Porsche Taycan?
Now that you're equipped with knowledge about different EV charging options, it's time to unlock the full potential of electric driving with the Porsche Taycan. At Porsche Cherry Hill, we have the Taycan in stock and ready for delivery. Embrace the future of driving with this groundbreaking electric sports car, combining luxury, performance, and sustainability like never before. Visit us today and let our knowledgeable team assist you in exploring the exceptional features of the Taycan and arranging a memorable test drive. Elevate your driving experience with the revolutionary Porsche Taycan, available now at Porsche Cherry Hill.